Masterclass (English)
Introduction Telecom
New to the telecom sector or in need of a refresher on your telecom knowledge? Sign up then for our introductory course to the Dutch telecom market. In about 3 hours, we can provide you with the foundation needed to understand the telecom and media industry. The masterclass covers the key players in the Netherlands and how they square up against each other, market opportunities and regulatory issues, important suppliers and the latest trends in Dutch consumer behaviour.
What can you expect?
 A concise but complete overview of the Dutch market, including data and insights to help you and your organsiation in your daily work.
Data driven
The course content is based on Telecompaper's 20 years of experience and insights. This draws on our most recent research reports about market segments and providers and includes the latest data from our Consumer Insights Panel.
Target group
Prior market knowledge is not required. The masterclass is suitable for any professional wanting to build up expertise on the Dutch telecom sector.
Interactive setting
During the masterclass participants will have plenty of time to ask questions and discuss issues with the experts. There will be various opportunities to ask questions about issues important to you and your organisation.
Market players & Consumer behaviour
Telecom is a dynamic market, full of cycles. New developments attract new players, followed by a period of consolidation and some players exiting the market. Which players are active at the moment in the Dutch market and how are they positioned? What's their strategy and how do they react to others? We also looks at consumers – what products and services are they interested in and how do they use them?
Trends and development
Like in any market, it's important to look at not just the players but also the context. The telecom market is characterised by regulation on various fronts, and this affects how it operates. The supply chain and product substitution are issues also under contsant development and in need of close monitoring.
Opportunities and growth
All the big players in the Dutch telecom market are actively developing FTTH, 5G and FMC services. For these important opportunities, we take a closer look at where the growth is, and who are the expected winners and losers.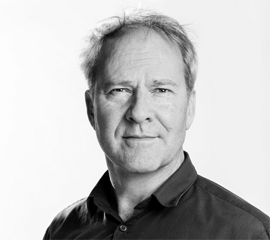 Tim Poulus is an analyst at Telecompaper since 2008. He focuses on financial analysis of corporate results, managing an extensive database of all the operational and financial data of numerous telecom, media and tech companies. Tim's other areas of expertise include next-generation networks (fibre, 5G and Wi-Fi) and OTT video services. He also serves as Telecompaper's spokesman in the media, commenting on major events in the telecom and media sector on radio and TV, and regularly conducts webinars, masterclasses and customer presentations for Telecompaper. Tim's career following the TMT market dates back to 1999.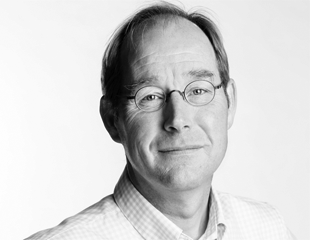 Ed Achterberg founded Telecompaper in 2000. He focuses on providing in-depth analysis of trends in the Western European industry, covering both the mobile and fixed/broadband markets. Prior to Telecompaper, Ed was a telecom consultant since 1995, focusing on telecom law and regulation, numbering, interconnection and number porting, working with operators such as BEN, Dutchtone, Enertel, Callmax, BT/Telfort and others. He has a Master of Science degree from the Technische Universiteit Delft.
For any questions please contact using the form below.
Tickets
Below you can order tickets for the Masterclass. If multiple colleagues plan to attend, please fill in each name individually (these may be updated later). For any questions or interest for other days, please contact us at feedback@telecompaper.com.