WEBINARS
LEADING DUTCH
PROVIDERS
Our webinars on the leading Dutch providers KPN, VodafoneZiggo and T-Mobile give you a clear view of the strategies and execution. How do these companies manifest them selves to their end users? What is the strategy for the coming years? Where do they stand in relation to their competitors? Our webinars on the Dutch Providers are always in English.
Twice a year we give updates on the performance for each of the leading Dutch providers: KPN, VodafoneZiggo and T-Mobile Nederland. You can register for the upcoming events below. Earlier editions this year are available on demand. 
Speaker for Provider webinars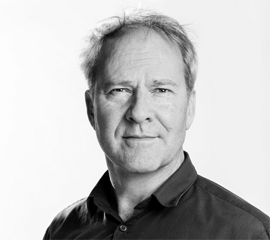 Tim Poulus
Tim Poulus has been an analyst at Telecompaper since November 2008. His primary focus is on financial analysis of the quarterly figures. Other specific areas of expertise of Tim are developments in next-generation networks and OTT video services. During major events in the media and telecoms sector Tim acts as one of the spokespersons for Telecompaper on radio and TV. Tim has been following the TMT market since 1999.
T-Mobile Netherlands is the main challenger on the Dutch market, rivalled mainly by Delta Fiber in fixed and Youfone and Budget in the mobile space. It successfully managed to dethrone KPN as the leading MNO, but it is a tougher to challenge Ziggo and KPN on the fixed-line market.
The company, over the years, absorbed Orange, Tele2 and Simpel and is now seeing its ownership change. Deutsche Telekom and Tele2 are selling to the private equity combo of APAX Partners and Warburg Pincus at a valuation of EUR 3.0 billion (EUR 5.1 billion including debt). International peers include Orange Belgium, Telefonica Deutschland, Salt (Switzerland), MasMovil (Spain) and Vodafone UK in that it combines a MNO witha virtual fixed-line operator.
T-Mobile NL is deploying a 'next-generation' operating model: it owns no passive network elements, but does control active networks in mobile (nationwide RAN on Cellnex NL) and fixed (MDF/ODF on KPN, Primevest and Open Dutch Fiber, supplanted with a WBA deal with KPN).
An important question looming is: will the new owners change the company's strategy? Will they be able to continue its success in mobile? And will they be able to provide meaningful competition on the fixed-line market? But also: who will the owners weigh extracting cash (dividends) versus investing, in order to increase te value of the company?
T-Mobile's operational and financial performance always are at the heart of our webinar coverage of the company. In addition, we discuss its strategy and our expectations for its performance going forward.
KPN successfully fended off takeover approaches from the likes of KKR, EQT and Stonepeak. However, this backfired and precisely those PE firms subsequently established and strengthened competitors in the fibre market: Delta Fiber and Open Dutch Fiber. Meanwhile, KPN lost its lead in mobile to T-Mobile NL and in fixed to VodafoneZiggo. All the more reason therefore to tightly monitor the incumbent's performance in the increasingly competitive Dutch market.
To make matters worse, a return of regulation through the assignment of significant market power (SMP) could be pending. In order to combate all these exteral forces, KPN successfully streamlined the company and will, for the foreseeable future, carry on its simplification strategy. Meanwhile, it increased the investment in fibre networks, in part via a joint venture with the APG pension fund.
In our semi-annual webinar, we discuss KPN's operational and financial performance, in light of the ever changing market circumstances. Beyond this, we analyze the company's strategy, as well as the impact that further market consolidation may have. 
VodafoneZiggo is the converged challenger on the Dutch market, as a result of a cable/mobile merger. International peers include its sister companies (Telenet, Virgin Media O2, Sunrise UPC, and the Vodafone companies across mainland Europe), as well as NOS (Portugal), Tele2 (Sweden), Play (Poland), Magenta Telekom (Austria) and SFR (France).
In our semi-annual webinar devoted to VodafoneZiggo, we start off with a discussion of the company's operational and financial performance, vis-à-vis its main competitors (KPN, T-Mobile NL, Delta Fiber). Also, we will discuss its strategy, important market and sector trends and developments, as well as our take on its performance over the next few quarters and years.
VodafoneZiggo's ownership has been steady since its formation on the last day of 2016. The Vodafone Group and Liberty Global each own 50 percent, with joint control. Ownership changes do not appear to be imminent, but we will discuss a number of likely scenarios.
Regulation could be pending and could force a major change of strategy, albeit in line with Virgin Media O2, that appears to be getting closer to a wholesale strategy).
Most important and underlying this issue could be VodafneZiggo's roadmap for the medium and longer term. The deployment of Docsis 3.1 is scheduled to be completed in 2022, but already (not least from competitive pressure from Delta Fiber) the next step must be considered. Docsis 4 is optional but an FTTP based strategy appears to be more likely.
These, and other issues, will be discussed in our 60 minute premium webinar.
Delta Fiber is the product of a consolidation effort among cable companies outside Ziggo, supplemented by fiber optic networks in rural areas (formerly CIF) and on industrial estates (formerly Cbizz). The former cable companies are mainly Delta Zeeland and CAI Westland (CAIW). The strategy is aimed at modernizing all networks with 'end-to-end' fiber optics. The company occupies fourth place in the Dutch telecom market, behind KPN, VodafoneZiggo and T-Mobile NL, but ahead of Eurofiber.

Delta Fiber's networks are open. The company itself has two brands on the market: Delta and Caiway. The Delta brand is marketed nationally and distinguishes itself with a top subscription that offers 8 Mbps. Delta Fiber is 50 percent owned by EQT (the Infra V fund) and 50 percent by Stonepeak.
In rural areas and on business parks, Delta faces hardly any competition, KPN (including Glaspoort) is the competitor in the cable footprint, and with the latest expansion wave, Ziggo is added as a competitor. In August 2021, Delta Fiber raised EUR 2.1 billion to fund this. It should lead to 2 million fiber optic lines by the end of 2025 (it is expected to close 2021 with almost 1 million lines).
It is possible to listen back to previous editions. For all editions you need to register. With the options BUY TICKET there are costs involved for listening back. With LUISTEREN/LISTEN BACK, listening back is free of charge.
21/10/2021 – Update on T-Mobile; Strategy, Focus and challenges
23/09/2021 – Update on VZ; Strategy, Focus and challenges
02/09/2021 – Update on T-Mobile; Strategy, Focus and challenges
25/03/2021 – Update on T-Mobile; Strategy, Focus and challenges
18/02/2021 – Update on KPN; Strategy, Focus and challenges
21/01/2021 – Update on VZ; Strategy, Focus and challenges
02/04/2020 – Staat de markt aan de vooravond van consolidaties?
04/10/2018 – Impact van fusie T-Mobile en Tele2 voor de markt.
Ben je op zoek naar meer informatie over de FTTH Sector? Dan kunnen we je uiteraard op helpen. Ieder jaar publiceren we ons FTTH Nederland Report. Daarnaast leveren we wekelijkse updates en maandelijkse rapportages over de FTTH ontwikkelingen in Nederland. Onze FTTH database bevat alle lokale en regionale FTTH projecten in Nederland op een gedetailleerde schaal.
Het rapport FTTH in Nederland 2021 beschrijft de huidige stand van zaken op de Nederlandse fiber to the home-markt en geeft cijfers over marktindicatoren, analyseert ontwikkelingen bij belangrijke marktspelers en gaat in op de marktvraagstukken die de periode hebben gekenmerkt en de weg bereiden voor toekomstige ontwikkelingen. Het bevat ook onze verwachtingen voor de periode 2021-2025. 
Voor dit jaarlijkse FTTH-rapport hebben we interviews gehouden met verschillende marktdeelnemers. Verschillende grote en nieuwe spelers komen aan bod en er wordt kort ingegaan op een aantal hete hangijzers in de breedband- en FTTH-markt.
Het rapport is als volgt opgebouwd:
Hoofdstuk 1: Samenvatting.
Hoofdstuk 2: Concurrentielandschap. Dit hoofdstuk geeft inzicht in onderzoek over de Nederlandse vaste breedbandmarkt en biedt een vergelijkend kader voor ontwikkelingen in Nederland. 
Hoofdstuk 3: FTTH-marktontwikkeling. Dit hoofdstuk bevat een analyse van de belangrijkste marktindicatoren voor de Nederlandse glasvezelmarkt. Er worden cijfers gegeven over het aantal homes passed en homes activated. 
Hoofdstuk 4: In dit hoofdstuk beschrijven we de positie, strategie en belangrijkste ontwikkelingen bij de belangrijkste netwerkeigenaren, waaronder KPN NetwerkNL, Delta Fiber Netwerk, E-Fiber en Primevest Capital/T-Mobile. 
Hoofdstuk 5: Markttrends en dynamiek die van invloed zijn op de FTTH-sector.
Hoofdstuk 6: Onderzoek naar de strategieën van de belangrijkste spelers en ook naar plannen en projecten van minder belangrijke spelers. In dit hoofdstuk wordt de marktontwikkeling voor de komende jaren beschreven.
Hoofdstuk 7: Feiten & Cijfers per provincie.
We are, of course, happy to help with any questions you may have. Please fill in the form and we will get back to you as soon as possible.